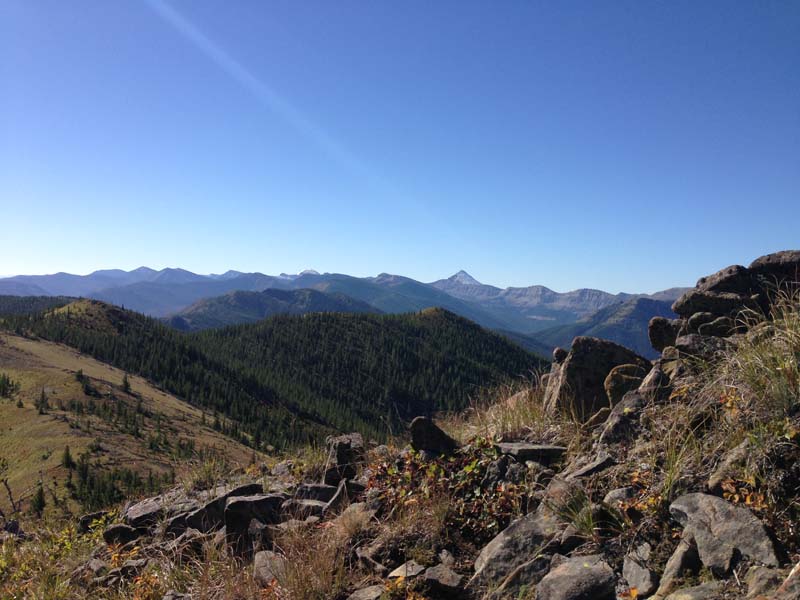 A 3rd Generation Outfitting Business
I'm Colter Heckman, a third generation outfitter, and a second generation with Montana Safaris. My parents, Rocky and Lorell, started this business in 1988 when I was 4 years old. You could say that I've been around and I know these mountains pretty well. I hope you are able to come let me show you the sights.
Whether it's taking you to a special spot for spectacular views, teaching you just the right way to toss your fly to catch the biggest trout, or nudging you in the direction of a broadside shot at a trophy bull elk, you'll be sure that my knowledge will help you enjoy a trip of a lifetime.
Now with all this experience you can bet I've sure learned the country well and have put together some dang good trips to show off our paradise and our talent as expert mule packers, guides and back country cooks. We've got ourselves a top notch bunch of horses and there's a whole wilderness out there just a waiting for you.
My dad taught me everything I need to know to be a great outfitter and I plan to carry on his legacy in the Bob Marshall Wilderness. After his passing I've acquired a strong urge to keep this business just the way it was. Many of our clients spent countless hours in the mountains with my dad and they got to watch me grow and learn the business. I hope new clients can experience the same with me and my future children.
Book Your Trip With Montana Safaris
A 3rd Generation Outfitting Business Specializing in Wilderness Experiences